The KAUP GmbH & Co. KG is the worldwide leading independent producer of forklift trucks attachments.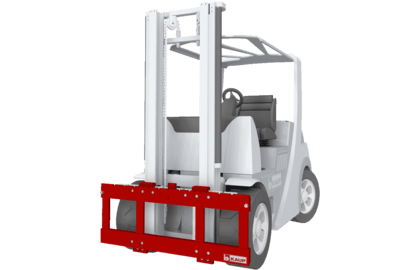 FORK CARRIAGE
The KAUP Fork Carriage can be used to extend the existing fork carriage of the forklift truck and for a quick change between attachments and/or forks.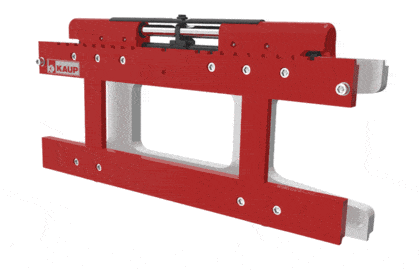 SIDE SHIFTERS
Side shifters are the most common attachments encountered on forklift trucks. Depending on the capacity of the truck Side shifters allow lateral shift of the load from ± 100 up to ± 160 mm. This saves time and increases maneuverability. KAUP has two different versions of Side shifters in their product range – hook-on version and integrated version. KAUP Side shifters can be combined with numerous other KAUP attachments and thus considerable increase the application possibilities.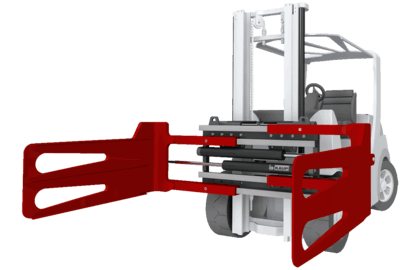 BALE CLAMP
KAUP's large variety of special clamps always ensures the availability of the right device for the most different material handling tasks in their program. Based on a modular construction method all KAUP clamps have an identical robust, view-optimized basic construction of T and C profiles.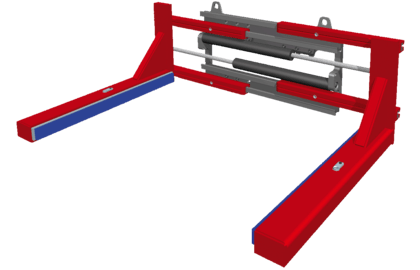 BLOCK CLAMPS
KAUP Block & Brick Clamps are used worldwide for the non-palletised transportation of all kinds of industrially manufactured blocks and bricks.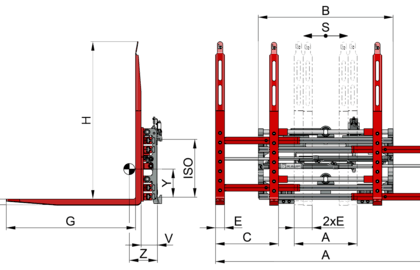 PALLET HANDLERS
KAUP Multi Pallet Handlers significantly rationalise in-plant transportation and are in operation worldwide in all branches of industry. They are put into operation where several pallets or other loads are transported simultaneously; therefore, KAUP Multi Pallet Handlers contribute to efficient and economical logistics.